THE ONLY ROAD SAFETY TOOL THAT'S TRUSTED BY EMERGENCY AND FIRST RESPONDERS
Afraid of vehicles crashing into you during a car breakdown? It isn't easy to be on the roadside right next to speeding vehicles and heavy traffic. Your situation can quickly become worse.
With the LED Road Flare Warning Light, never have to worry about cars not being able to see you—day or night. Have that peace of mind knowing that you and your family are safe even in unexpected emergencies!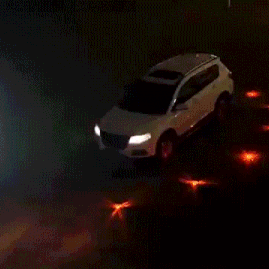 What are the benefits?

🚨 SAVES YOUR LIFE: Provides you with a highly noticeable SOS light when you can't start your car at all—giving you incredible visibility and survivability at night, day, or even during a fog, snow, or rain!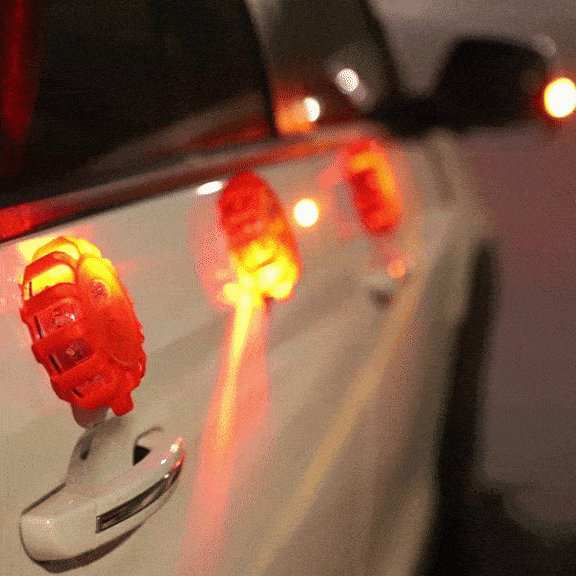 🚨 FEEL SAFER ON THE ROAD: Warns speeding vehicles from afar to slow down and approach with caution. Features a bright red/orange LED light for extra visibility that can be seen up to 1 mile at night and radiates outward 360 degrees.
🚨 GREATER PEACE OF MIND: Gives you a sigh of relief knowing that you have these reliable & long-lasting warning lights in your car—great for unforeseen emergencies!
🚨 BETTER VISIBILITY: Creates a lot of attention from other drivers that provides you with a varying set of purposes besides emergency road flares— made with a powerful magnet, 9 different light modes, SOS rescue light, and 3 LED flashlight modes. 
🚨 EASY-TO-USE & CARRY: Take it anywhere you go! Effortlessly open the backplate to install batteries, and you can light it up right away!
HOW TO USE:
Step #1: 
Raise the deployable hook on the flare


Step #2:
Loosen the two screws on the back using a screwdriver


Step #3:
Lift up the backplate, insert three (AAA) batteries and return the backplate.


Step #4: 
You can now use it anywhere you like!
Specifications:
Colors: Red, Blue
Size: 10cm (3.95") diameter x 3.5cm (1.37")
Weight: 150 g/ 0.33 lb
Flash modes: 9 Different flash modes, including SOS rescue and 3 LED flashlight
Package includes: 
As chosen color with bag included (Batteries not included) 
SAVE YOUR LIFE WHILE YOU'RE ON THE ROAD & ORDER NOW!
LIMITED SUPPLIES LEFT!
Our Guarantee:
Free Shipping Worldwide:
🚚. Your order will take 2-4 weeks for delivery to

 the 

United States, Canada, United Kingdom, Australia, New Zealand and all European Union Countries.

🚚. Your order will take 2-6 weeks for delivery to the rest of the world.
Disclaimer:

 Product shipping times might be delayed due to the events brought by the coronavirus as well as an increase in online sales. Please bear with us; stay home and keep safe.